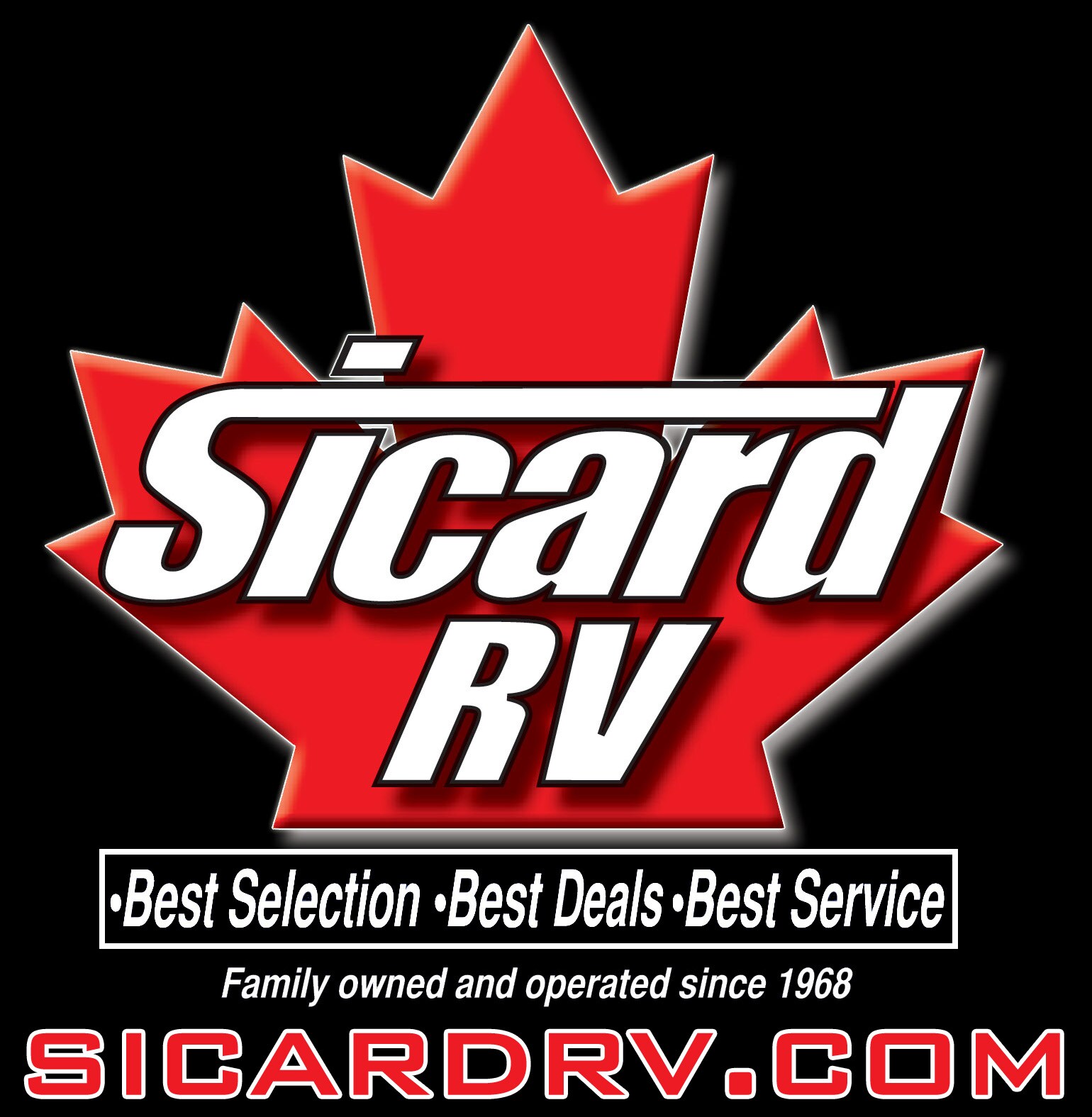 SICARD RV in SMITHVILLE, ON
Family Owned & Operated Since 1968
RV Sales, RV Financing, RV Service, RV Parts & Accessories, RV Detailing, Undercoating, Paint & Fabric Protection, More..
Sicard Holiday Campers - We treat you like family! We're No.1 for a Reason. Since being established in 1968, Sicard Holiday Campers Ltd. - Sicard RV has grown to include all aspects related to owning a recreational vehicle. From your initial purchase, financing, service and maintenance needs, parts and accessories to protecting your investment we have you covered.
Buying a Recreational Vehicle: Your First Step
RV Sales is just part of what we do. Before you buy you want to get familiar with what's available, find what's best for your needs, budget and lifestyle. Our Sales Team is here to help you from your first steps on a RV Lifestyle throughout the journey it takes you.
Making the Plunge
So you've decided what to buy, what are you options, what do you need? Our Business office will help you decide on financing and rates. We offer extended service contracts to protect against unexpected and unplanned expenses and we can protect your investment with a variety of packages to keep your RV in tip-top condition.
While you own
Your RV needs loving care and we can help you give your RV the TLC it needs. Our Parts and Service departments can perform regular maintenance, repairs, warranty work, install accessories you've got to personalize, add function or comfort to your RV.
Recreational Vehicles at Sicard RV
Holiday Rambler Coach Corporation
One of the premier RV manufacturers, we carry Navigator, Imperial, Scepter, Endeavor, Ambassador, Neptune, Vacationer, Admiral, Arista, Agusta B-Plus, Agusta Sport and Agusta Touring.
Jayco
America's Most Livable RV's. Jayco's great selection of RV's provides you with many options. We carry Jay Series, Jay Feather EXP, Jay Feather EX-PORT, Jay Feather SPORT, Jay Feather LGT, Eagle Super Lite, Jay Flight, Jay Flight G2, Eagle, Jay Flight Bungalow, Designer, Legacy, Greyhawk Sport, Greyhawk, Seneca HD, Melbourne, Octane ZX, and Recon ZX.
American Coach
The luxury coach of the American road. Enjoy it in an American Heritage, American Tradition, American Eagle or American Allegiance.
Fleetwood RV
Driven to Explore, now you can at Sicards with a coach from Fleetwood. Discovery, Bounder, Pace Arrow and Fiesta.
Winnebago Industries
The name goes hand in hand with RV'ing, we carry Winnebago Access, Adventurer, Destination, Journey, Outlook, Sightseer, Tour, Vectra and Voyage.
Keystone RV
We carry the Laredo brand of travel trailers and fifth wheels. Laredo will offer you an RV that is truly "Best in Class".
Forest River Inc.
Value Added Quality by Design. Quailridge Holiday Cottages for Canada park model trailers.


Family Owned & Operated Since 1968
As a family business it's our goal to make you feel a part of our family. Our record of experience and customer satisfaction ensures that your needs will be met.
What began as a small mom & pop operation with 2 hard-top fold-down trailers grew into something more...
A large 14 acre lot and modern indoor showroom await you. With a huge selection of new and used recreational vehicles (rv's) on display every day from leading manufacturers, you'll be sure to find what you're looking for.
Your vehicle will receive quality care in one of our 16 service bays, and we've one of the largest Parts & Accessories stores in North America! We also recently added a Detailing & Restoration facility to clean, protect, detail and renew your RV.
Because we are one of Canada's largest volume dealers, we can assist you to negotiate a great deal. We've an extensive parts and service centre backing up everything that we sell.
Call, fax, e-mail or visit us soon. We are looking forward to the opportunity to meet you!